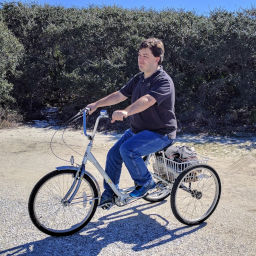 Do you know that London's Car-Free Day is September 22nd? Today is September 22nd and today is World Car Free Day! Well, probably except for United States as we depend on motor vehicles to get around town. And yes, even city buses.
So what's the benefit of Car-Free Day? It's about health! it's about promoting walking and cycling around a city! The benefits of car-free living reduces air pollution, especially in London, where children need to safely get to school by closing streets to motor traffic. The World Car-Free Day can is a showcase for how living in cities can be like. Without motor vehicles traveling through streets, cities can be very quiet, especially for those with hearing disabilities such as myself.
Do you know that 9 out of 10 people worldwide are breathing polluted air? Countries around the world are starting to take action, including London, United Kingdom.
Related articles from external sources:
---